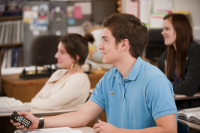 Do you want to…
make reading fun?
get the most out of your class?

Read books and review recorded lectures when you want, where you want.
This convenient book reader and recorder does not only allow you to playback digital talking books or textbooks, but also to record lectures at school.
With a quick key press when recording, you can insert headers and save precious time.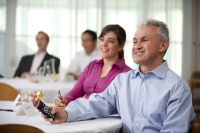 Do you want to…
make it easier to access information?

Listen to the web radio stations and podcasts that you are interested in.
Besides the possibility to read digital talking books, the PLEXTALK Pocket, now has a wireless LAN capability, which enables you to download or stream Web Radio and Podcasts even when you are away from your computer.
With Web Radio and Podcasts at your fingertips, you can listen to your favorite news programs and music channels wherever, whenever you want.