The online DAISY player for the visually impaired.
With the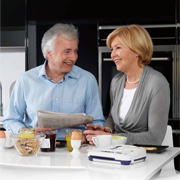 Select and read books of your interest online, you do not have to wait for a CD to be delivered! Check and share the latest news and articles from newspapers & magazines.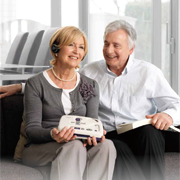 The PLEXTALK Linio has an internal memory where you can store books, newspapers or magazines. And no computer needed!
What is the DAISY online Delivery Protocol (DODP) ?

The global standard on online book distribution has been developed by the DAISY Consortium. Streaming and downloading are made possible on various book readers/players like talking book players, mobile devices, personal computers, etc. It also brings additional features such as the search function.