Listen to The Newspaper Every Morning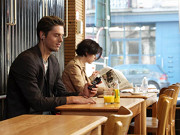 PLEXTALK Linio Pocket is the world's first portable DAISY online player and recorder, designed for the visually impaired and dyslexic to stream or download talking newspapers, magazines and books online.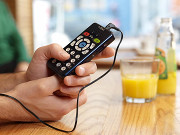 Immediate Access to The Book of Your Interest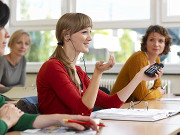 You can immediately access any material of your interest online wherever you have an Internet connection to a DAISY online service. It's not necessary any more to wait for a CD to be delivered. It will significantly help you to reinvent your independent and brilliant life.
What is the DAISY Online?

The global standard on online book distribution has been developed by the DAISY Consortium. Streaming and downloading are made possible on various book readers/players like talking book players, mobile devices, personal computers, etc. It also brings additional features such as the search function.
* Service types of online distribution vary by country. Ask your library representative for more information.
This information is current as of July 2013.
Specifications are subject to change without notice.