PLEXTALK PTN2 Series product lineup
Get there easily with the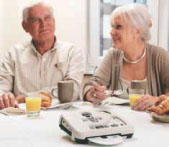 It allows you direct access to the DAISY functionalities, whether you are reading a newspaper, magazine or book.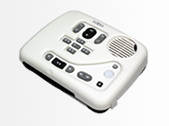 Shift levels and move sessions
The PTN2 Cross Cover opens up the navigation keys, allowing you to move through chapters, paragraphs or phrases.
Enjoy reading with the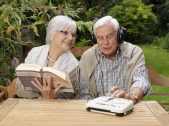 You can listen to DAISY books, but also to documents and music in MP3 and all other major sound formats.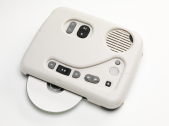 The cover reveals a few keys, offering only intuitive operations, such as those on a CD player.
Get more capabilities when remove the cover
With the cover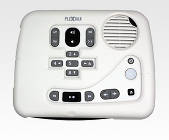 You can read the content from a CD, SD card or USB storage device, thus ensuring compatibility with future formats.
Voice guidance helps you through all the necessary actions.
The text-to-speech voice also reads text and MS-Word files.
You can enjoy your books in bed and still have a good night's rest thanks to the sleep timer function.
Without the cover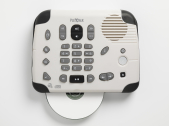 If you take off the cover, you can also input numbers by 10 Key to reach your preferred references and text books directly.
You can set bookmarks, adjust speed, use the search function, and customize the player.