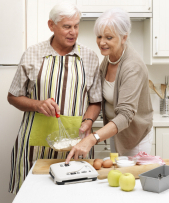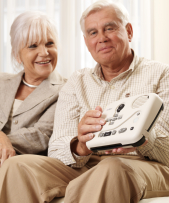 Reliable design
High sound quality

The PTN2 is Hi-Fi speaker optimized to provide a clear sound, even of human voices.
The rubber slot-in disc mechanism prevents the disc from scratching during inserting or ejecting.
Water proof


The rubber keypad offers protection against liquids.
Shock-resistant

Even when dropped from a height of 70 cm, the internal stabilizers and rubber edges of the PTN2 absorb shocks, keeping your book player up and running.
Other features

DAISY/e-Text Playback


Advanced navigation functions in heading, group, page, phrase, bookmark, album, track, level, screen, paragraph, line, sentence, spell, word or character. (*Depending on the content)
Reading Microsoft Word DOC, plain text, html or DAISY text by text-to-speech.
Audio files: MP3, unprotected WMA, AMR-WB+, Ogg Vorbis, Wave (PCM) formats, Music CDs (CD-DA).
Bookmarks, maximum 10,000 items.
The playback speed can be changed from 0.5 to 3 times true speed. The tone can be changed from -6 to +6.
Intuitive operation

Large and tactile keys.
Use the PTN2 Cross key layout to navigate easily, remove cover for full-option.
Voice guides help the user through all key operations and menu items.
Key description in Key Describer mode.
Built-in user's guide in DAISY format.
Flexible data management

Compatible with SDHC to support up to 32GB.
Plays content on USB flash memory drives with USB 2.0 high speed.
A DAISY CD can be recorded onto a SD card or a USB device. Recording between SD card and USB device are also possible.
Sleep timer

The sleep Timer function allows you to enjoy reading a book in bed and automatically switches off the PLEXTALK PTN2 after you fall asleep. This function saves the battery power and guarantees a good night's sleep for you and your family.
Carry bag (option)

With the carry bag specially designed for the PTN2, you can take your DAISY player with you, wherever you go.